Another Tomorrow: The pieces from Another Tomorrow exists to realign this relationship for the curious, compassionate global citizen seeking elevated, thoughtful design, education, and tools for advocacy.
Deadwood: Leather products that are made from rescued dead stock skins, repurposed vintage clothing and up-cycled post-production waste. An increased number of cut-lines in each garment enable them to use what otherwise would have gone to waste.
Mara Hoffman: The company focuses on sustainable materials, processes and encourages customers to re-evaluate their relationship with their clothes.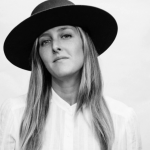 Pure One: We should not have to choose between beauty and eco-friendliness. The founders of Pure One decided to create clothes that would be elegant as well as sustainable.
Shand LA: Through sustainable sourcing of quality fabrics, releasing collections in small batches each piece is designed to be cherished for generations to come.