Another Tomorrow: The pieces from Another Tomorrow exists to realign this relationship for the curious, compassionate global citizen seeking elevated, thoughtful design, education, and tools for advocacy.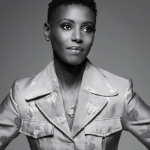 Hanna Fiedler: A womenswear brand born from the desire of equipping women with a wardrobe of effortless and timeless pieces in which they feel free, powerful and comfortable.
Heidi Merrick: The Heidi Merrick collection is quintessential California minimalism. Each piece is produced under the designer's eye in her downtown Los Angeles studio.
Kes NYC: A meticulous attention to detail, construction and quality materials. There is a sophistication and edginess to her designs that will fit your modern life.
Lisou: A London-based fashion brand specialising in beautiful silk pieces with a twist. The collection is full of wearable, classic shapes made from the finest silks.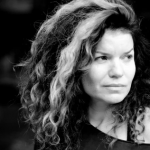 Refine: Accessibly-priced brand with an unwavering commitment to quality and timeless design. Stunning silk blouses that you will cherish forever.
Tove:  A contemporary brand conceived with the ethos of creating a minimal, refined wardrobe for the modern woman. Each piece is designed to be relevant, yet exhibit a timeless quality that ensures longevity.