Aiayu: Timeless, durable designs you will cherish forever – beyond any fleeting fashion trend – made with respect for the women and men who crafted them, bringing a renewed sense of pride to these artisans and their communities.
Another Tomorrow: The pieces from Another Tomorrow exists to realign this relationship for the curious, compassionate global citizen seeking elevated, thoughtful design, education, and tools for advocacy.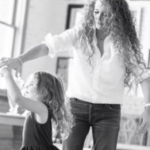 A Shirt Story: A curated collection of thrift shop finds. Each cotton shirt is repurposed, up-cycled and one of a kind with charm suitable for all genders.
Chava Studio: Founded by Olivia Villanti in Mexico City in 2020. Every hand-crafted piece is designed and developed in partnership with Gilly e Hijos, a 30-year old family- run fabric and shirting studio.
Frank and Eileen: A certified woman-owned, women-led business that has retained 100% ownership while working with the same ethical, sustainable manufacturers for over a decade.
Riley Studio: Each piece is designed gender free which decreases waste and focuses on creating items that do not harm the environment.