324 New York: Started in 2018 by a mother & daughter duo who were seeking a fresh creative outlet. 324 New York was launched, with the goal of creating bags that work with and enhance a capsule wardrobe.
Agneel: A luxury leather handbag brand that was born from the ardent desire to fuse form and function, bringing our customers meticulous and lovingly designed pieces defined by a style that's simple, yet timeless, and can be loved for a lifetime and beyond.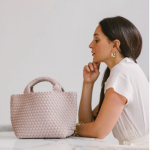 Cesta Collective: A mission-based brand creating handwoven baskets by female artisans in Rwanda. By creating economy in the developing world and promoting female empowerment Cesta Collective has formed a meaningful supply chain with integrity.
Cuyana: Fewer and better is the philosophy behind everything Cuyana creates. A timeless collections for the modern woman through carefully selected fabrics, precise silhouettes and attention to detail.
Hanna Fiedler: A womenswear brand born from the desire of equipping women with a wardrobe of effortless and timeless pieces in which they feel free, powerful and comfortable.
Little Liffner: Combining contemporary, Scandinavian design with traditional, Italian craftsmanship. Twisting the traditions of modern minimalism and bringing playful perspective to bag making.
Muun: Inspired by Scandinavian design, a constant pursuit of Japanese minimalism as well as cosmopolitan and surprising influences, Muuñ has reinterpreted the traditional straw bag into a timeless and aesthetic object.
Naghedi: Born out of the desire to create a classic bag that can outlast a season, Naghedi utilizes state-of-the-art fabrics that are lasting and easily cleaned and cared for.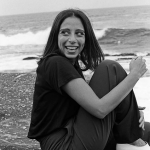 Neous: Handmade in Italy, by independent artisans through traditional hand work techniques, NEOUS products are a process of calibration and constant refinement.
Parisa Wang: Every piece is designed in New York and handmade using the highest quality materials. These handbags are infused with decades of experience and are created and designed to be everyday, long-lasting staples.
Senreve: The company was born when, as rising female professionals, the founders found ourselves in search of the perfect luxury handbag. They were seeking something that was beautiful and feminine, but also versatile enough to keep up with their everyday lives.
Yvonne Kone: A unique balance of understated yet beautiful Danish form, with hues and textures drawn from the culture and the landscape of the Ivory Coast. Each bag is envisioned and designed in Denmark, and then brought to life in Italy.