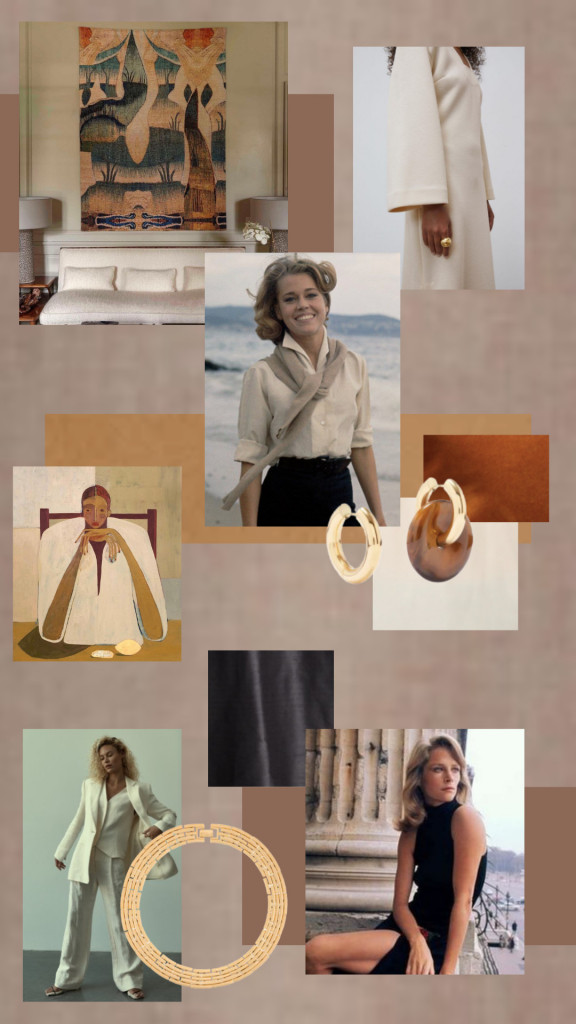 Spring is around the corner and I am ready for the warmer days and wearing far less layers. One thing I have noticed during these transition weeks is a plethora of articles with titles like, "What to wear this Spring to be on-trend" and "These Spring pieces are out, and these pieces are in." Basically, it feels like the fashion media wants you to completely redo your closet for the change of seasons. Let's be honest, that isn't financially or environmentally responsible. This is why I created a Spring mood board based on pieces I already own.
First, let's discuss how I shopped my closet to put together my mood board;
I pulled all the pieces from my closet that have Spring-like textures and fabrics. I am talking linens, tencel, and lighter weight cotton sweaters.
I arranged them by color on a hanging rack (my best friend) and wrote down what colors were present. By taking note of the colors I could start putting together a Spring color scheme.
Do not forget your accessories. I pulled out my jewelry, scarves and bags to see what common theme I had with these pieces as well.
Now we can get into the fun part; putting together outfits. There is no right way to do this. Just have fun. Mix some pieces that you never thought about mixing before. Throw way too much jewelry on with a t-shirt and jeans. I keep a note pad in my room to write down combos that I feel work while playing with my clothes.
Finally, the easiest part. Take a picture of the clothes and accessories. What this does is it allows you to refer to it constantly when shopping online or in-person to know "Does this piece fit what I already own? or, "Do I really need this piece?."
Secondly, how to put together your own mood board;
Save any pictures that make you happy. Spring is when we shed the darker, colder months and step outside with a bit more pep in our step.
It doesn't have to be just outfit inspiration. Save photos of fabrics, art, and interiors. All of it adds to your Spring mood board.
As you save these photos take a mental note of themes. I bet you anything that there are colors and pieces that you will see in your closet already.
Remember: A new season does not mean you have to change you who are and what makes you feel comfortable. This is why shopping our closet is the best method because you transition to a new season with items you know and love. Pieces that represent you.