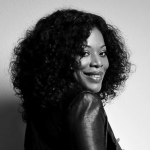 A di Gaeta: A brand that truly is made for real women. Blending style and functionality for modern femininity. Tailor-made footwear that is crafted to be versatile, lasting yet innovative with a timeless soul.
Brooklyn Bandit: A sustainable, and ethically created women's luxury footwear brand with collections designed in Brooklyn, NY, and brought to life by European manufacturing ateliers.
Brother Vellies: Founded in 2013 with the goal of keeping traditional African design practices, and techniques alive while also creating and sustaining artisanal jobs.
Caron Callahan: A collection created for women who love beautiful clothes but don't need to make a fuss about them. The designers ethos is rooted in well-made, feminine clothes, while keeping in mind that they should be playful, purposeful and wearable. 
Chelsea Paris: Chelsea Paris is the embodiment of diverse creativity, global perspective and timeless luxury. European craftsmanship is seamlessly fused with the founders African-inspired designs, colors and prints.
Freda Salvador: Respect for product, people and the planet is at the heart of everything Freda Salvador does. A brand that is redefining modern, feminine style.
Marion Parke: An American podiatric surgeon and luxury footwear designer. Marion Parke was motivated by her vision for footwear with intelligent design. She creates shoes that seamlessly blend thoughtful structure with an elegant yet edgy style.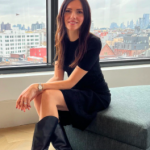 Nomasei: The founders have worked in some of the biggest Parisian luxury houses (Dior, Chloé, Louis Vuitton and Givenchy, among others). Nomasei was formed as a commitment to return to a timeless and honest luxury made of respect, sharing, ethical commitments and transparency.
Suzanne Rae: A New York-based ready-to-wear and shoe line inspired by and made for the progressive and modern individual. The pieces are informed, sophisticated, but also playful and relevant in functionality.
Sylven: Launched in 2017,  Sylven was based on craftsmanship, design, and mission. A sustainable brand that combines the founders affinities for both fashion and sustainability. The founder has spent the past fifteen years working in the fashion and retail industries within a variety of emerging shoe and accessory brands.
Yvonne Kone: A unique balance of understated yet beautiful Danish form, with hues and textures drawn from the culture and the landscape of the Ivory Coast. Each bag is envisioned and designed in Denmark, and then brought to life in Italy.
Zou Xou: The shoes are handcrafted by Argentinian shoemakers using age old techniques and premium leathers. Produced in small quantities, the shoes are made to last and reduce waste and energy as part of responsible manufacturing practices in the slow fashion movement.