Boyish: Designed in Los Angeles, each collection is centered on vintage silhouettes with a modern update. At the core of all Boyish collections lies a deep commitment to leaving as little impact on the earth as possible.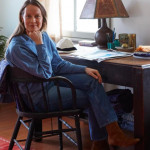 B Sides: The styles—cut to flatter—combine the personality of vintage with the polish of tailoring, and will evolve over time. B Sides celebrates the beauty of imperfection.
Etica: Based in Los Angeles, Etica is rooted in the ideals of fair labor, environmentally conscious manufacturing and social responsibility. Offering premium fabrics, vintage-inspired washes, and refined fits, proving that fashion and sustainability are not mutually exclusive.
Still Here NYC: Designed in NYC and handcrafted in Los Angeles, each pair is inspired by the timelessness of denim and its unique ability to capture moments and tell stories.
Triarchy: Responsibly made, with sustainability and ethical manufacturing in mind. Triarchy is not just a denim brand, it is a vehicle to educate consumers on mindful consumption and the importance of less is more.