Another Tomorrow: The pieces from Another Tomorrow exists to realign this relationship for the curious, compassionate global citizen seeking elevated, thoughtful design, education, and tools for advocacy.
Asceno: Heritage silk pajamas that allows a woman to be the purest version of herself – relaxed, carefree, and confident.
Caron Callahan: A collection created for women who love beautiful clothes but don't need to make a fuss about them. The designers ethos is rooted in well-made, feminine clothes, while keeping in mind that they should be playful, purposeful and wearable. 
Classic Six: Classic Six is a highly-edited collection of "quality" pieces that have been mindfully-designed with the intention to create more with less.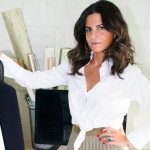 Filippa K: Pieces that are simple and practical which answer to real experiences of the everyday – designed with style and comfort in equal measure.
Hanna Fiedler: A womenswear brand born from the desire of equipping women with a wardrobe of effortless and timeless pieces in which they feel free, powerful and comfortable.
Heidi Merrick: The Heidi Merrick collection is quintessential California minimalism. Each piece is produced under the designer's eye in her downtown Los Angeles studio.
Kallmeyer: A New York based brand which reimagines everyday staples as an elevated and refined modular wardrobe for modern, empowered women. The brand is committed to equality through social impact and responsible manufacturing.
Lauren Manoogian: A knitwear and accessory brand whose work has continually matured as a collection of intentional ready-to-wear and evolving lifestyle pieces.
Lee Matthews: Former art director for Vogue Australia, Lee Matthews has retained her core belief that she should simply, 'make good things." The brand has navigated its way to be a global fashion force selling in Australia and Internationally.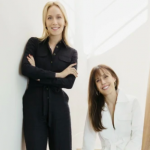 Lisou: A London-based fashion brand specializing in beautiful silk pieces with a twist. The collection is full of wearable, classic shapes made from the finest silks.
Usisi Sister: Comfort, versatility and functionality are always at the forefront of Usisi Sister collections. Each piece is designed with structured silhouettes and luxurious materials.
Rachel Comey: Prompted by seasonality, the design process at Rachel Comey is driven by the relationship between materials and the diverse array of women who wear our clothes.