Agmes: Combining sculptural forms and precious materials with thoughtful design and artisan craftsmanship, AGMES creates pieces that are at once distinctive and enduring. Handmade to order in New York City, each piece is destined to become an heirloom.
Bonaza: The name "Bonanza" reflects the brand's philosophy to dare to be different and seize the day. Alluring, original and bold, each piece of Bonanza jewellery has a story to tell and perfectly encapsulates a feeling or mood.
Brinker and Eliza: Brinker and Eliza Higgins are a mother/daughter duo who have been making things together for years. Brinker & Eliza jewelry is made by hand in the Higgins' hometown Connecticut studio.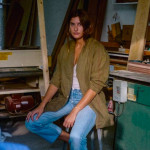 Omi Woods:  The pieces from Omi Woods are contemporary heirlooms that celebrate all of our connections to Africa and the artist diaspora. The jewelry is individually and ethically handmade with fair trade African gold and globally sourced recycled and conflict-free fine metals.
Kinn Studio: The artist designs classic pieces at Kinn that stand the test of time. Kinn uses recycled 14k gold whenever possible. Created from existing jewelry, industrial metals, or electronic components.
Pamela Love: Pamela Card travels the world to collect inspiration for her evolving, namesake jewelry collection. With a deep appreciation of art and history, her designs embody the style of jewelry at a time period that bridges between Roman, Byzantine, and Ottoman art.
Sonia Boyajian: The artist maintains a true artistic approach to her work, hand crafting every piece herself. She designs with purpose for herself and for the women she places at the center of her expression.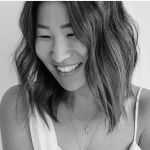 Sophie Monet: Handcrafted jewelry and accessories created from wood. An affinity for the material's endless design options and a desire to be mindful to sustainability led the designer to create her entire first collection, cut and crafted of wood.
Wald Berlin: While the inspiration behind WALD's design stems from all over the world, from the founders' experiences and travels abroad. The company is proud to be a fair-trade and family-oriented business supporting women, mothers and grandmothers all over Germany.