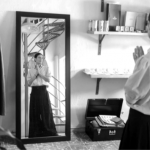 Aiayu: Timeless, durable designs you will cherish forever – beyond any fleeting fashion trend – made with respect for the women and men who crafted them, bringing a renewed sense of pride to these artisans and their communities.
Another Tomorrow: The pieces from Another Tomorrow exists to realign this relationship for the curious, compassionate global citizen seeking elevated, thoughtful design, education, and tools for advocacy.
A Shirt Story: A curated collection of thrift shop finds. Each cotton shirt is repurposed, up-cycled and one of a kind with charm suitable for all genders.
Chava Studio: Founded by Olivia Villanti in Mexico City in 2020. Every hand-crafted piece is designed and developed in partnership with Gilly e Hijos, a 30-year old family- run fabric and shirting studio.
Filippa K: Pieces that are simple and practical which answer to real experiences of the everyday – designed with style and comfort in equal measure.
Frank and Eileen: A certified woman-owned, women-led business that has retained 100% ownership while working with the same ethical, sustainable manufacturers for over a decade.
Grammar NYC: Creating foundational elements of a modern minimalist wardrobe for women to pursue their life with ease and purpose.
Julie Josephine: Wardrobe essentials that will easily transition from season-to-season.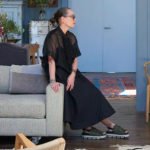 Lee Matthews: Former art director for Vogue Australia, Lee Matthews has retained her core belief that she should simply, 'make good things." The brand has navigated its way to be a global fashion force selling in Australia and Internationally.
Misha Nonoo: An early adopter of the direct-to-consumer model, which increases transparency, lowers pricing and promotes sustainability by reducing waste. The brand continues create pieces that are celebrated by women who embrace their femininity whilst pursuing their goals.
Shirtini Charleston: Modern and effortless classics, with a curated selection of menswear inspired shirts.
Yaitte: The designers objective is to create beautiful products which are modern, yet timeless. Each piece is crafted to be both elegant and practical.