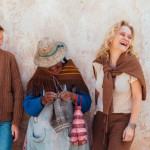 Aiayu: Timeless, durable designs you will cherish forever – beyond any fleeting fashion trend – made with respect for the women and men who crafted them, bringing a renewed sense of pride to these artisans and their communities.
Another Tomorrow: The pieces from Another Tomorrow exists to realign this relationship for the curious, compassionate global citizen seeking elevated, thoughtful design, education, and tools for advocacy.
Cuyana: Fewer and better is the philosophy behind everything Cuyana creates. A timeless collections for the modern woman through carefully selected fabrics, precise silhouettes and attention to detail.
&Daughter: Created by expert makers in the UK & Ireland, using natural yarns and evolving imperceptibly over the seasons. A slow knitwear brand offering considered clothing for modern lifestyles.
Francis Stories: Garments that customers can wear for years, both by designing thoughtful and aesthetically impeccable pieces that do not lose relevance with the turn of a season. The highest quality natural materials and most skilled workers to create garments that endure through time.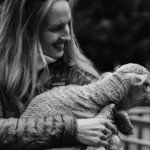 Linnea Lund: Lund cashmere sweaters are warm and cozy and every detail is thought out. Fitted for comfort and well-being with no detail has been left to chance.
Mara Hoffman: The company focuses on sustainable materials, processes and encourages customers to re-evaluate their relationship with their clothes.
Maria McManus: A luxury women's wear collection built on the principles of using less water, less chemicals and creating less waste. Knitwear is made from recycled materials.
Only Essentials: Luxury essentials in sustainable, ethical, and traceable merino wool consciously crafted in New Zealand.
Oyun: An inclusive, sustainable lounge knitwear brand designed to make you feel comfortable and chic all day. A focus on interchangeable, timeless styles.
Public Habit: Timeless, high-quality pieces that are made on demand. Their approach eliminates waste and is focused on creating pieces that build a long-lasting wardrobe.
Riley Studio: A gender free label whose focus is designing and creating pieces that will not harm the planet. Designing without the limitation of gender reduces waste and increases the lifespan of our garments.
Santicler: Beautiful and wearable apparel for real women, the tightly edited collection of minimalist must-haves strikes a perfect balance between effortless, versatile and lux.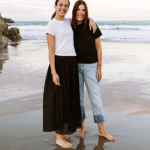 Sheep Inc: Their raw materials are carbon-negative, and all their manufacturing is completely powered by solar energy. This makes Sheep Inc the first company in the world whose process naturally saves and stores more carbon than it creates.
Soft Goat: High quality garments in 100 % cashmere that are exclusively sold online. With the Internet as the sole distribution channel, the prices can be kept low and it also creates opportunities to quickly launch new products.
Tricot: "Tricot" means sweater in French and if there is ONE thing that does characterize French people, it's their research of inflexible quality and love for knockout basics you can wear forever.