Another Tomorrow: The pieces from Another Tomorrow exists to realign this relationship for the curious, compassionate global citizen seeking elevated, thoughtful design, education, and tools for advocacy.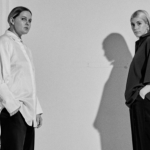 Harris Trapper: Harris Tapper is committed to making cherished pieces that sustain a long lifetime in a women's wardrobe. The designers have the goal to try to find a balance between environmentally friendly practices and sustainable business planning.
Maria de la Orden: The pieces seduce women in search of chic pieces that they won't find on their friends. Responsible and virtuous, the production is mainly European.
Nili Lotan: The brand was launched in 2003 based around designing a wardrobe of luxurious, chic, and timeless pieces for today's woman.
Really Wild: Every garment within the Really Wild collections has been designed by the designer herself. The designers inspiration is evident in every collection; timeless, modern styles that are rich in British heritage.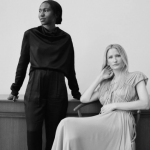 Tove: A contemporary brand conceived with the ethos of creating a minimal, refined wardrobe for the modern woman. Each piece is designed to be relevant, yet exhibit a timeless quality that ensures longevity.